Delhi Capitals batsman Prithvi Shaw hit Kolkata Knight Riders bowler Shivam Mavi for 6 consecutive fours in one over. After the match was over, the two were seen joking with each other.
New Delhi. The 25th match of IPL 2021 was played on Thursday between Kolkata Knight Riders and Delhi Capitals (KKR vs DC). In this match, Delhi beat Kolkata by 7 wickets and Prithvi Shaw (Prithvi) was the hero of this match. After showing the way out of Team India, Shaw first performed brilliantly in the Syed Mushtaq Ali Trophy, and is now flagging success in the IPL. At a strike rate of 200 on Thursday, Shaw scored 82 runs in 41 balls. In this innings, Shaw had 11 fours and 3 sixes.
When Prithvi Shaw met Shivam Mavi after the match. 😅pic.twitter.com/qG5vkwy2JL

— CricTracker (@Cricketracker) April 29, 2021
Shivam Mavi became Shaw's target
Shaw had made his intentions in the very first over as soon as he came that he is going to bat fast today. He hit Kolkata bowler Shivam Mavi for 6 fours on 6 consecutive balls for one over. This young bowler took 25 runs in an over.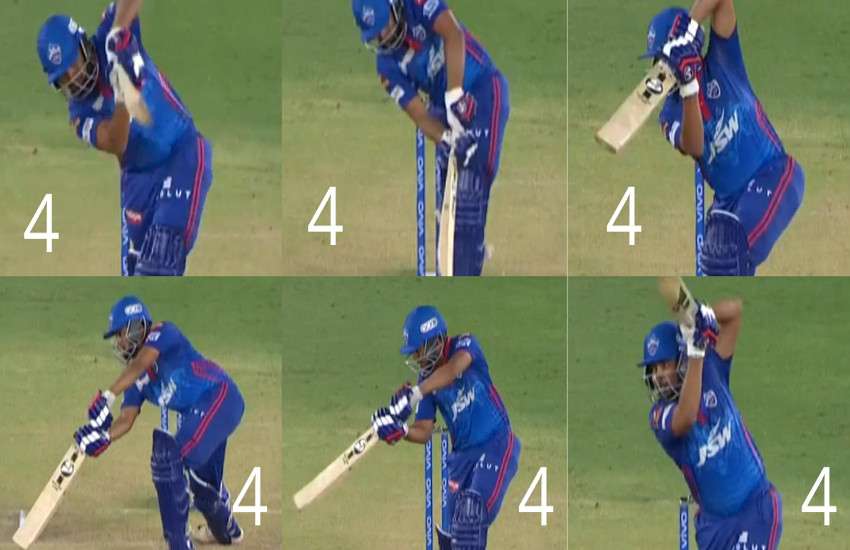 Repeated history after 8 years
In 2012 in the history of IPL, Ajinkya Rahane played for Rajasthan Royals and hit 6 fours in an over. Now 8 years later, Prithvi Shaw has repeated the history of 8 years ago against Kolkata Knight Riders.
Also read- IPL 2021: BCCI has decided, now players will not be able to ask for food from outside the hotel, test will be held every two days
Fastest FIFT of IPL 2021
The young batsman Prithvi Shaw scored the most half-century of IPL 2021 so far. He made 50 runs in only 18 balls. Now in this case, Deepak Hooda of Punjab was at the forefront, who scored a half-century in 21 balls.
Jokingly strangled after the match
When Shivam Mavi met on Prithvi Shaw of the match, Mavi pressed Prithvi's neck hard and upon seeing Shaw's reaction it seemed as if Mavi had done so in anger. But all this happened in a joke between the two. But whatever, the video of Shivam Mavi pressing Shaw's neck is becoming increasingly viral on social media.
Also read- IPL 2021: Michael Vaughan said – IPL should continue, it is a source of happiness for millions of people
Both are good friends
Please tell that both Shivam Mavi and Prithvi Shaw are good friends and have been part of the under-19 team together. Shivam Mavi was part of the Indian team captained by Shaw in the 2018 Under-19 World Cup. Team India became champions after defeating Australia in the final.
It was Shivam Mavi's over
Shivam Mavi bowled the first ball wide.
– Prithvi Shaw on the first ball, fours hit on the bowler's head.
– On the second ball, Shaw hit a mid-wicket four.
– The third ball was hit in the direction of the cover.
– Four fours in the direction of covers on fourth ball.
– FOUND behind the point on the fifth ball.
– A boundary on the boundary on the extra cover on Overy's last ball.
IPL 2021
prithvi shaw
indian premier league
IPL news
Delhi Capitals vs Kolkata Knight Riders
DC vs KKR
IPL 2021
prithvi shaw
indian premier league
IPL news
Delhi Capitals vs Kolkata Knight Riders
DC vs KKR
.