He said, 'If we win the title this year, then I will try to convince Dhoni to play in the next season also.'
Former India captain Mahendra Singh Dhoni is respected not only by cricket lovers but also by cricketers. Dhoni and left-handed batsman Suresh Raina share a good friendship. The deep friendship between them can be gauged from the fact that both of them had retired from international cricket on the same day. Last year on August 15, when Dhoni suddenly announced his retirement from international cricket, after a while Raina also announced his retirement. Now Raina says that if Dhoni does not play in IPL, then he will also retire.
Both players play for Chennai
Mahendra Singh Dhoni and Suresh Raina play for the Chennai Super Kings team since the inception of the IPL. Dhoni is the captain of Chennai Super Kings. However, when the two-year-old CSK was suspended, Dhoni played IPL for Pune Super Giants. Suresh Raina was made the captain of Gujarat Lions. When the CSK team returned to the IPL, both of them again came in the same team.
Also read- Those five records of Mahendra Singh Dhoni, which are not easy to break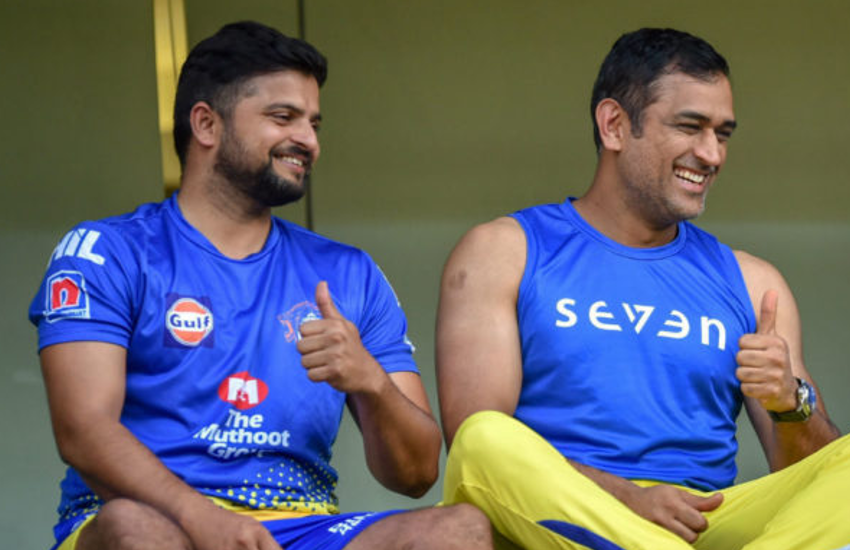 Will play for CSK only
Raina said in a conversation with News 24 that he still has four to five years of cricket left in him. He also said that he has to play IPL this year and after that two new teams will also join. However, he says that as long as he plays in the IPL, he will only play for Chennai Super Kings. Also, Raina expressed hope that he will do well in the IPL this year.
Also read- Suresh Raina replied, remained in the team not because of Dhoni's kindness but because of his ability
'If Dhoni doesn't play then neither will I…'
At the same time, on Dhoni's retirement from IPL, Raina said that if Dhoni brother does not play the next season of IPL, then he will also not play. He says that both of them have been playing since 2008. Raina said that 'If we win the title this year, then I will try to convince Dhoni to play in the next season also. I will try my best that he agrees but if he doesn't play then I don't think I will play for any other team in IPL. Under Dhoni's captaincy, Chennai Super Kings has won the IPL title three times so far.
MS Dhoni
Suresh Raina
ipl 2022
MS Dhoni
Suresh Raina
ipl 2022
.